Moving abroad? You're going to need to do some packing. Don't worry, it's not as hard as you think. With a little planning, you'll be able to sort through everything and figure out what stays and what goes.
It might be tempting to bring all your favorite clothing, shoes, books and toiletries as well as food and even kitchenware. Resist the temptation. Otherwise you'll end up with overweight luggage and a bunch of things you may not even end up using. Remember that unless you're moving to a remote island that hasn't been settled yet, you'll likely be able to find all of those items in your new location.
Here are a few things you shouldn't leave behind: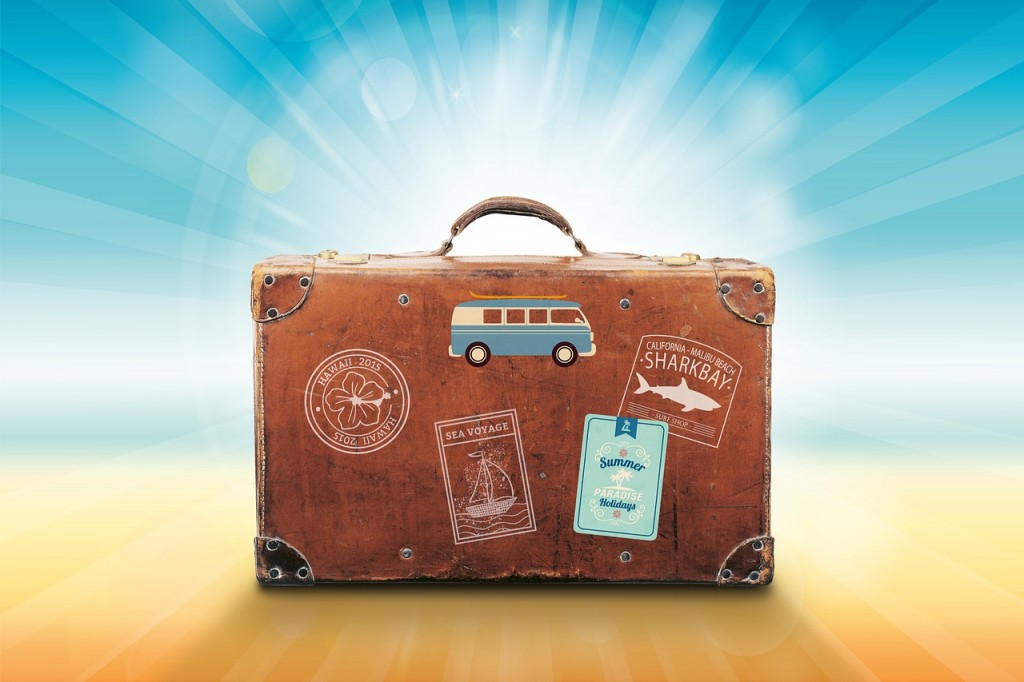 Weather appropriate clothing – What's the weather going to be like when you arrive at your new home? Make sure you have plenty of clothing to wear for your first month or so. If you're coming from a warm location for example and moving to a cold one, you'll need to have a good winter coat, a hat, gloves, warm socks, etc. Eventually, you may want to acquire some more local styles, but you'll probably be too busy getting yourself sorted to do that in your first weeks so make sure you're prepared when you arrive.
Toiletries – Pack these sparingly. Bring just enough to see you through the first few weeks. Then start looking for local brands that you like.
Electrical converter – If you're bringing a laptop, smartphone, tablet or other electrical products, you're going to need a converter plug to get them charged. Even if on the odd chance the plug fits in the socket, don't count on the voltage being the same. Use a converter plug to make sure your devices are safe.
Swiss army knife – You never know what conditions your flat or home will be in and what quirks you might encounter. A Swiss Army knife might be able to help you deal with some small issues.
Something from home (creature comforts) – Photos, your favorite slippers, a small knick-knack or coffee mug that remind you of home can ease your homesickness when you're having one of those days.
Spices, snacks etc that you can't easily find in other places – Are you addicted to Marmite? Or Nutella? Or you need to eat lime chutney with your meals? Whatever it is that you can't live without, take a short-term supply with you until you either find out where you can buy them or find a local replacement for them.
Gifts to give people you meet – Bring something that's representative of your hometown or country to give as gifts to your new friends and/or colleagues. What you might take for granted at home will be something totally new to other people and they will appreciate the gesture.
Originals and photocopies of important documents – Anyone moving abroad should bring the following documents with them:
Passport with valid visa
Diploma, professional license or certification
Driver's license and international driver's license
Immunization card- some countries require specific immunization shots before you're permitted entry
Doctor's prescriptions- if you're taking medication, make sure you bring a copy of your prescriptions
Medication- if you're currently taking medication, bring a couple of week's supply until you can get a new prescription
Medical insurance
Traveler's insurance
List of phone numbers – Moving to a new place can come with its challenges and surprises. You don't want to find yourself unprepared so just in case, make a list of important phone numbers such as:
Emergency contacts – both from your home country and your new country
Bank
Medical insurance company
Travel insurance company
Embassy
Local police
Local hospital
Your pet – If you're bringing a pet with you, make sure you've done your homework and found out all the requirements needed for your pet to enter the country. The last thing you want to do is be stuck at the airport with your beloved pet and unable to bring them in. Beyond that, make sure that you're allowed to have pets in your new apartment or house.
A guidebook – You will likely want to explore your new surroundings whenever you get the chance, so bring a guidebook so you can start planning which sites you want to see.
Use these tips to make sure you bring the essentials with you to your new home. Happy packing!

Tracy Blanchard is a content maven who specializes in ecommerce and mobile marketing with five years of driving traffic to websites with quality content

Latest posts by Tracy Blanchard (see all)