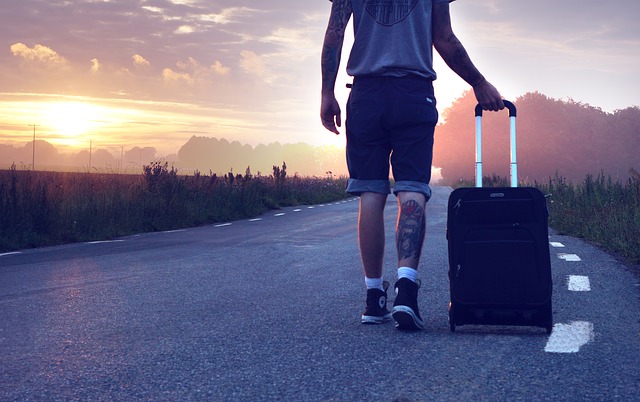 Getting ready to go on Erasmus programme? Then you're probably busy filling out forms and turning in a folder of paperwork as thick as the Bible. Once you've done all that, you can breathe a sigh of relief.
But then you remember: you still have to pack!
Don't worry. With a little organization and some help from us, you'll get your bags packed and be off to enjoy your time abroad.
Here's a basic list of what you should bring with you: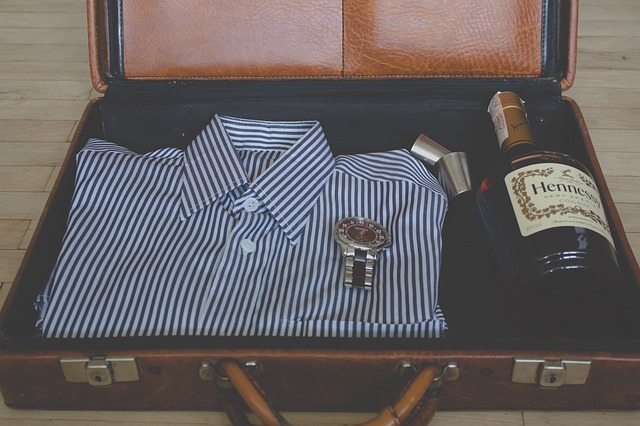 Documents
National ID Card – It's extremely necessary for any emergency. If you go outside of European Union don't forget your passport.
European Health Insurance Card – This is necessary if you need medical assistance, and you are going to do Erasmus so you will probably need it one day.
Student ID Card – Good for discounts on museums, train fares, etc.
Driver's License – If you plan to drive make sure you get an international driver's license (valid for one year from the date of travel). The international driver's license must be accompanied by your national driver's license as well.
Money
Local Currency – Make sure you bring at least a couple hundred Euros worth of local currency into the country with you. You don't want to have to be scrambling for cash while trundling around with all your luggage trying to figure out how to get to your new place. Arriving with some cash will leave you at ease that you at least have enough for a taxi, bus or train ride plus a meal and any emergency expenses.
Cash to Exchange at a later date – Bring some emergency cash in your home currency to exchange at a later date if you need to. But don't bring large sums of cash with you or you risk it getting lost or stolen.
Credit Card – Bring a credit card for emergencies.
ATM Card – Your international ATM card should work at most international ATM terminals.
Money Belt – A traveler's best friend, money belts are a safe and discreet way for you to carry your cash while traveling in-country.
Electronics
Bring your laptop, mobile and/or tablet. Don't forget your chargers.
Bring a set of conversion plugs with you so you can use any electronic devices you bring from home. Bring more than one as it's really inconvenient to have to take turns charging your mobile, then your laptop, then using your hair dryer, etc.
Guidebook & City Map
Guidebook – You'll want to explore your new surroundings and possibly even go on some longer trips so bring a guide book to help you figure out where to go and what to do there.
City Map – Though most mobiles allow you easy access to maps and some even work offline, it's still a good idea to bring a physical city map with you just in case the app doesn't work or your phone runs out of battery.
Bilingual Dictionary
Same goes for dictionaries. Language apps are awesome and you should definitely use them, but carry a small dictionary with you too just in case.
Clothing
If there's a big difference in weather between your home country and the country you'll be studying in, make sure you take some weather-appropriate clothing. Look up average temperatures throughout the year to get an accurate idea of what the weather's like. Don't assume you know already if you haven't been there before.
Toiletries
Just bring the essentials and just enough for a week or two. Afterwards it should be easy for you to find the quality of toiletries you're seeking in your host country.To take up less room in your luggage both on your way to your host country and while traveling around inside of it, bring a fast-drying compact towel rather than a big fluffy towel that takes ages to try.
Medication / Medical prescriptions
If you take medication, see if you can bring enough prescription medicine to last you for your entire stay. If not, make sure you bring the prescription with you so you can get it filled in your host country.
Spare Glasses / Contact Lenses
You don't want to be left without sight on your trip abroad and traversing the city to score a second pair of glasses or contact lenses can be a huge hassle. Be prepared and bring spares and/or contact lenses.
Backpack
Bring a bag or backpack with you for everyday use.
Camera
You'll want to have some mementos to remember your time abroad so make sure you bring a camera with you.
Memorabilia
It's normal to feel homesick when you're in a foreign country. So, bring something that reminds you of home: a photo of your family or something that makes you remember your home country and smile when you have the homesick blues.
Gift for your Host Family
Get things off on the right foot with a gesture of gratitude to your host family by offering them a special gift from your home country.
Contraceptives
Just in case…
Have a great semester abroad and happy packing!

Tracy Blanchard is a content maven who specializes in ecommerce and mobile marketing with five years of driving traffic to websites with quality content

Latest posts by Tracy Blanchard (see all)